World of Wedgwood Hosts Royalty
05 Sep 2019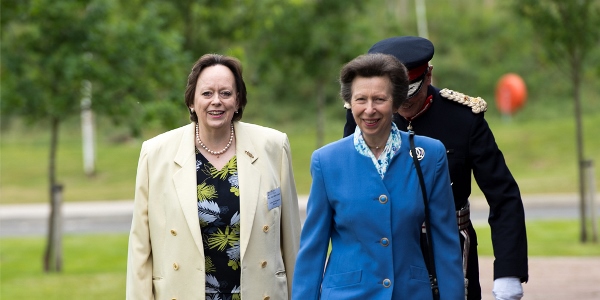 Following an initial enquiry received via the Conference Bureau, World of Wedgwood were delighted to be the venue for the MNDA's official launch of the North Midlands MND Care and Research Network, held in June of this year.
The venue was carefully selected due to the complexity of the delegation which totalled 100 invitees, these included:
Royal Patron and Key Guest Speaker: HRH The Princess Royal

The Lord-Lieutenant of Staffordshire

The High Sheriff of Staffordshire

The Chair of Staffordshire County Council

The Curator of the Wedgwood Museum

Senior medical and MNDA personnel

Healthcare professionals, patients, carers and volunteers
The organisation of the official launch involved close liaison with the princess's personal protection detail as well as the local police force. Prior to the event, a series of reconnaissance visits were undertaken to secure and finalise the route from the royal helicopter landing site to the venue and the on-site security. Being a public venue, the wider security considerations were addressed by the World of Wedgwood operations team with the security professionals.
The catering provision included a private lunch for the princess and her entourage, with a fork buffet for the main delegation including a range of dietary requirements to meet the patients' individual needs. As with all the food at World of Wedgwood, locally sourced, high quality produce was used.
The event required exact timings and complex logistics due to its royal visitor and the medical conditions of some of the delegates. Thorough planning at the pre-event meetings and ongoing close communications between the World of Wedgwood event organisers and the MNDA team, coupled with close collaboration on the day, resulted in a successful launch of this vital service.
A letter from Buckingham Palace to the MNDA stated how much the princess had enjoyed her visit and delicious lunch.