Get to know the Bureau Team
The Conference Bureau team are made up of 3 people who have a wealth of knowledge and experience in the conference & events industry and the tourism world. Some of you will have spoken to us on the phone or by email but it's always nice to put a face to a name, so we thought we'd let you get to know us a little better!
Claire Williams - Visitor Economy Manager
Claire has worked in Staffordshire's tourism sector for a very long time. With experience in both leisure and business tourism she wears two hats spending time working on Conference Bureau activities and also for Visit Stoke. She's incredibly passionate about promoting the fabulous City of Stoke-on-Trent and the County of Staffordshire and needs no excuse to shout about all the brilliant stuff on offer!
Claire works to pro-actively raise the profile of the county as a conference destination, dealing with clients and venues in the area to really help sell Staffordshire as the perfect events location. When Claire's not in work she's keeping busy with a family of littlies. Claire is always on the go and full of great ideas of where to go and what to see if you have a spare afternoon.
Paige Boardman-Conference Coordinator
Paige has been with the team for about six months now, but it feels a lot longer… in a good way! Paige joined the team with a wealth of local knowledge and experience, having worked previously at Wychwood Park Hotel and Golf Club. Paige is normally the first person you'll come into contact with at the Bureau and looks after the day to day enquiries dealing with client queries and negotiating with venues. She will always go that extra mile to find you the perfect venue. When she's not helping to organise events, Paige is usually telling antics from Boris the rabbit and his adventures or planning her next exciting  holiday!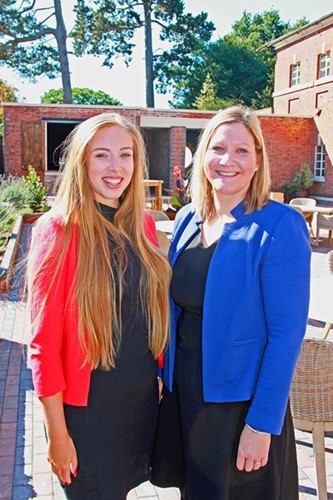 Tim Sharman – Visitor Economy Officer
Tim also has a lot of experience! He works more on the Visit Stoke side of things promoting Stoke-on-Trent as a leisure destination but as we're only a small team, there's many occasion where it's all hands on deck! You might speak to him on the phone or meet him at a trade show, he's always lovely and smiley and will help in any way he can! Tim is a keep fit fanatic so you'll find him running up mountains, cycling around the county or walking (or running) his Cockapoo, Cookie.