Best Western launches new branded Property in Stoke- on- Trent City Centre
08 Oct 2019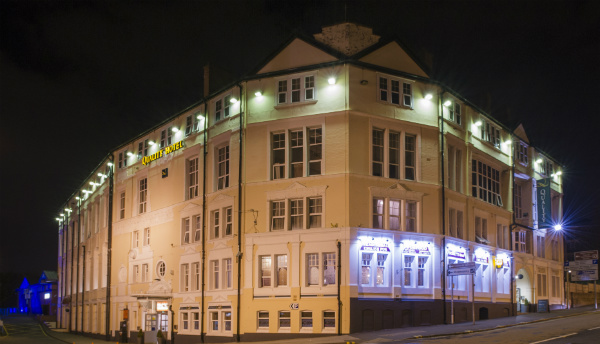 Last month Best Western announced the launch of Best Western Stoke On Trent City Centre Hotel, the latest hotel to join the largest group of independent hotels in Great Britain. This takes its hotel numbers to over 260, across 11 brands currently live in GB.
Best Western Stoke On Trent City Centre Hotel, previously the Quality Hotel, is located in the centre of Stoke on Trent and is a former grand railway hotel that served one of the city's busiest termini. While the trains may be long gone, the grand surroundings, modern comforts and fashionable finish that the Victorians lavished on their destination hotels are all still here, with a 21st century update.
Their unique offer is being able to accommodate and deliver a personal touch to the expectations of all their guests. From local business guests, overseas visitors, long stay guests or families who just want a weekend break, their aim is to make visitor's stays an experience not to forget.
Following its strongest six-month hotel recruitment performance in recent history, Best Western has now launched 14 hotels in 2019, with ambitious targets for the remainder of the year. This sees a continuation of a record-breaking period for the business, with 2018 representing the highest number of annual activations and a second consecutive year of growth of hotel numbers.
Rob Paterson, CEO at Best Western Great Britain, added: "We're delighted to welcome the Best Western Stoke on Trent City Centre Hotel to our family of brands. Best Western now has brands to suit every guest, from economy to luxury, across over 260 locations in Great Britain. We look forward to working in partnership with the team at the hotel to showcase and celebrate their hotel both locally and globally."