World of Wedgwood Retains Top Attraction Award
01 Mar 2019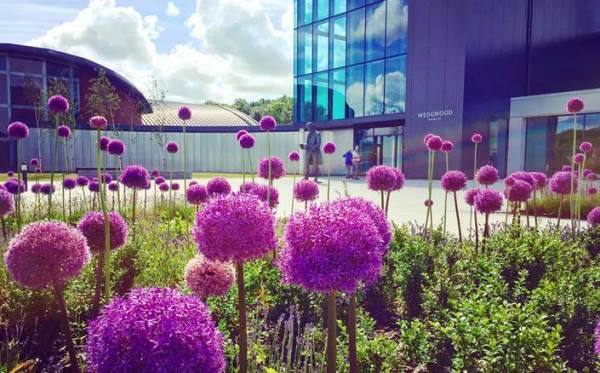 World of Wedgwood in Barlaston in Stoke-on-Trent has been awarded the prestigious Gold accolade in VisitEngland's top attractions awards for the second consecutive year.
VisitEngland award such accolades to only a select few visitor attractions across the country as a result of the outstanding experiences they provide. They celebrate the excellence within the visitor attraction sector and proudly showcase those who go the extra mile to provide a high quality day out. The accolades, now in their fifth year, can be attained by members of the VisitEngland Visitor Attraction Quality Scheme in categories including the Welcome Accolade, Hidden Gem, Best Told Story, Quality Food and Drink and the Gold Accolade for all-round top-scoring attractions. 
World of Wedgwood, which is often billed as Staffordshire's hidden gem, is a perfect day out for visitors to celebrate the very best of British heritage and craftsmanship. With FREE ENTRY in to the museum, visitors can discover interesting treasures in the galleries and experience stories about the rich history of Wedgwood. There's also a fascinating guided factory tour, restaurants, a sensational and stylish tea conservatory, factory outlet plus the opportunity to get creative with pottery painting and ceramic design in the Decorating Studio and hands dirty with pot throwing in the Master Craft Studio. 

VisitEngland Director, Andrew Stokes, said: 

"England is home to world-class attractions right across the country, welcoming visitors throughout the year and offering experiences of the highest quality including excellent food and drink and outstanding customer service. It is also really fantastic to see these accolades recognising the work of those employees, managers and owners who make sure that all who pass through their doors have a truly memorable experience." 
Chris Perkins from the World of Wedgwood, added:
"We are delighted that the World of Wedgwood has been recognised for the second consecutive year as an experience of excellence by VisitEngland. We know our visitors love the stories that we have to tell - and thrive from the interactive way we strive to deliver them. This accolade is testimony to what we believe to be the only way guests should be experiencing the heritage and craftsmanship behind the Wedgwood story."
For more information on the World of Wedgwood, visit https://www.worldofwedgwood.com