Adrian Lowe joins the team at Keele University Events and Conferencing
08 Feb 2019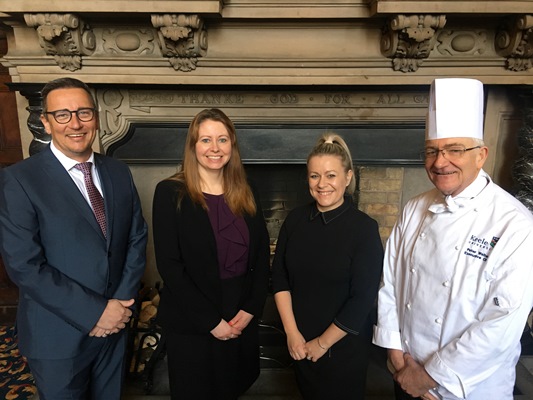 Adrian Lowe, joins Keele University Events and Conferencing in the new position of General Manager, leading the team at Keele Hall, as part of the senior team within Events and Conferencing
Keele University Events and Conferencing manage University events as well as the commercial business throughout the year at Keele Hall and in vacation time across the campus.  This new role is pivotal to the senior team to continue to develop business strategies to support the University's key objectives and to position Keele University Events and Conferencing as a leading academic venue in the United Kingdom.
Lowe has a wealth of experience working within the academic and education sector having previously worked for; Staffordshire University as Head of Catering & Conference and at Aston University as Catering Operations Manager.
On his appointment, he commented; "I am absolutely delighted to be joining Keele and working with the team at Keele Hall. It's an amazing place, steeped in history in a truly wonderful setting. I am really looking forward to contributing to the refocus and development of the venue with the events and operational teams to keep Keele as a key leading solution for conferencing and events in Staffordshire."
Keele University Events and Conferencing is based in Staffordshire and nestled on Keele's rural University campus. Within easy reach of Birmingham and Manchester, Keele offers a large range of impressive spaces to accommodate delegates.
The University has availability to host more 1500 events each year, with 1000 beds available annually on campus. 
 As well as providing state-of-the-art conferencing facilities, Keele provides a full event management service to ensure that every event is a success. All bookings are managed by a dedicated events team and delegates will benefit from free parking, free Wi-Fi and high-tech AV equipment.