World of Wedgwood unveil revamped conference facilities
26 Oct 2017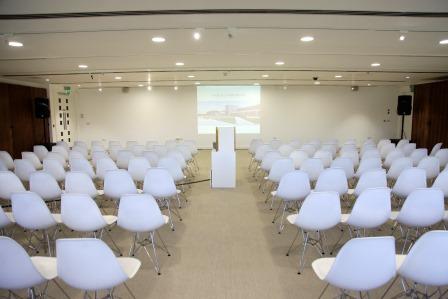 The World of Wedgwood are pleased to unveil their modern and contemporary conference and meetings space for 2017.
The recently refurbished Darwin Suite is a unique venue named after Charles Darwin, Josiah Wedgwood's Grandson. It is the perfect venue for meetings, teambuilding events, product launches and corporate entertaining featuring a conference room that can cater for up to 60 delegates in a variety of room styles.
Delegates can take advantage of the attraction's full facilities, including tours of the working factory, V&A museum galleries, creative teambuilding activities with the chance to throw a pot! Fine dining options and of course a spot of shopping is available!
http://www.conferencestaffordshire.co.uk/venues/unusual-venues/world-of-wedgwood/
For more information and to check hospitality packages available, call the Staffordshire Conference Bureau on 01782 232076 or email conference@stoke.gov.uk