Lichfield Garrick celebrates winning UK Theatre Award for the West Midland's Most Welcoming Theatre
05 Oct 2017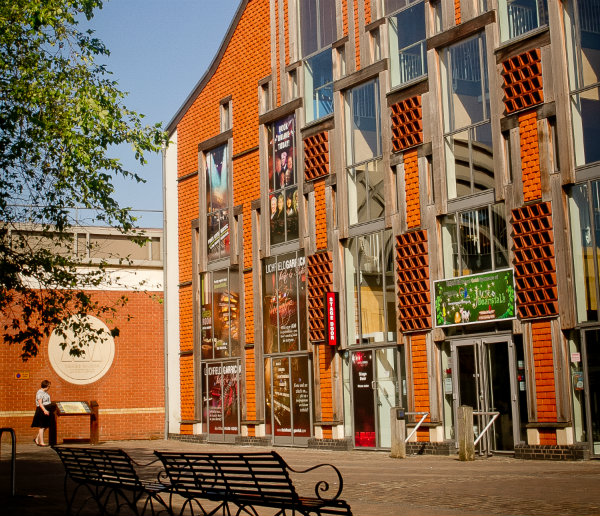 Local theatre wins prestigious award for the second year in a row!
The Lichfield Garrick is celebrating after it was announced as the 2017 West Midland's Regional Winner of the UK's Most Welcoming Theatre Award, in association with Smooth Radio.
Beating leading theatres from across the West Midlands, the Lichfield Garrick has been recognised for its commitment to providing a friendly and welcoming theatre for the whole community. The theatre which operates as a charitable trust has been building on its recent successes having previously won the UK Theatre Award for the West Midlands Most Welcoming Theatre in 2016 and the What's On Award for Staffordshire's Best Arts/Theatre Venue in 2017.
Karen Foster, the Lichfield Garrick's Executive Director said: "I am so proud of the team here at the Lichfield Garrick theatre; to win the award once was fantastic, but to be awarded the accolade for two years in a row is testament to the dedication, professionalism and friendliness of our team. Thank you to the many members of the public who have voted for this theatre and for their support throughout the year; we look forward to welcoming you back to the theatre."
The UK Theatre award, which is voted for by the public, is an opportunity for audiences to celebrate their local theatre and all it does to welcome you, be it a friendly chat with box office staff, enjoying a delicious coffee in the cafe, feeling like you're part of your local community, or being entertained by the panto! This year, over 172 theatres competed for the coveted title and more than 40,000 votes were cast – more than in any other year.
Julian Bird, Chief Executive of UK Theatre said: "The response to this year's vote has been incredible, showing how valuable theatres are to communities across the UK. It takes a skilled and dedicated team to run a venue. This award gives the public a chance to recognise that, and say thank you."
The Lichfield Garrick will go on to compete for overall winner of the UK Most Welcoming Theatre which will be announced at the UK Theatre Awards at London's historic Guildhall on Sunday 15 October 2017, hosted by Sharon D Clarke.