Enjoy a Tree Top Quest at Alton Towers Resort
05 Oct 2016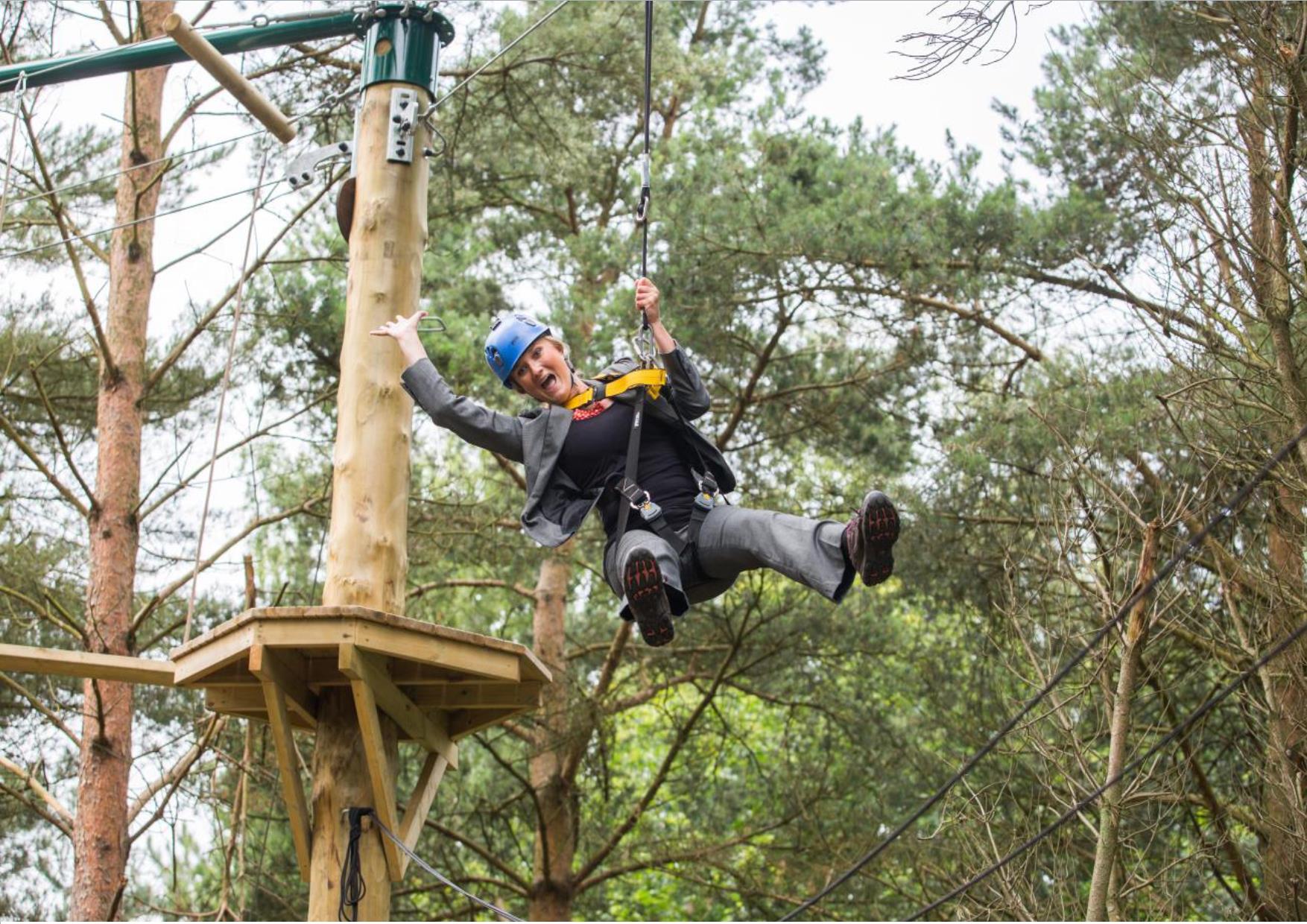 If you are looking to plan your next team away day or teambuilding activity, then look no further than Alton Towers Resort.
Get your delegates involved in a Tree Top Quest adventure on site at the resort. The woodland based site offers tailor made developmental programmes designed to suit specific requirements incorporating the unique Ropes Adventure Course.
These fantastic adventure activities are perfect for delegate reward days, building self-esteem and team bonding.
Why choose Tree Top Quest?
- Flexible programming to suit your company requirements
- Fun and subject focused activities for groups of 8 - 60+ delegates
- Create a unique and memorable personal and team experience
- Comprehensive safety regime
- Instructor led teambuilding activities where delegates can develop trust, leadership, communication, develop personal strengths, skills, awareness, cohesion and cooperation. This also invokes motivation, morale strengthening, responsibility and assertiveness.
These activities are also an ideal choice to bring delegates together as a fun icebreaker.
Programmed adventures include Hoverball, Team Skis and Lava Flow.
To find out more, call the Staffordshire Stoke-on-Trent Conference Bureau on 01782 232076 or email conference@stoke.gov.uk