Tim Peake to be presented with the keys to Alton Towers
10 Jun 2016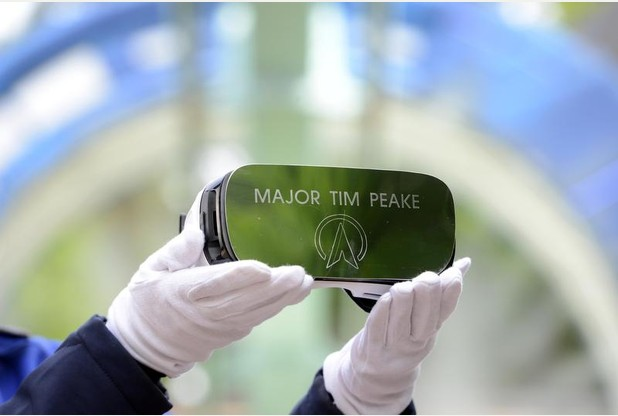 British astronaut Tim Peake will be the first person to be presented with the keys to Alton Towers when he returns to Earth next weekend.
To celebrate the astronaut's return on June 18, Major Peake will be given the Freedom of the Park which means that both he and his family will have lifetime access to the park.
This is the first time that the Freedom of Alton Towers has ever been awarded in the park's 36-year history.
He will also have a personalised virtual reality headset for the space ride Galactica delivered to his landing spot in Kazakhstan in time for next Saturday.
Galactica is the world's first rollercoaster fully dedicated to virtual reality and takes passengers on a journey into space, and so he will be able to get as close to space as possible whenever he wants.
Mr Peake has been in space working on the International Space Station for six months and three days and in that time he has completed space walks, a marathon and even held lessons for school children.
Gill Riley, marketing director at Alton Towers said: "Major Tim Peake's incredible journey has captured the imagination of the British public and sparked a real interest in space travel and exploring the wonders of the universe.
"The journey on Galactica is the next best thing to real space travel and has been enjoyed by thousands since we opened the ride in March.
"We look forward to welcoming Major Tim and his family and hope that he can enjoy a virtual trip to space on Galactica very soon."