Lilleshall National Sports Centre rated outstanding by Quest
16 Jun 2016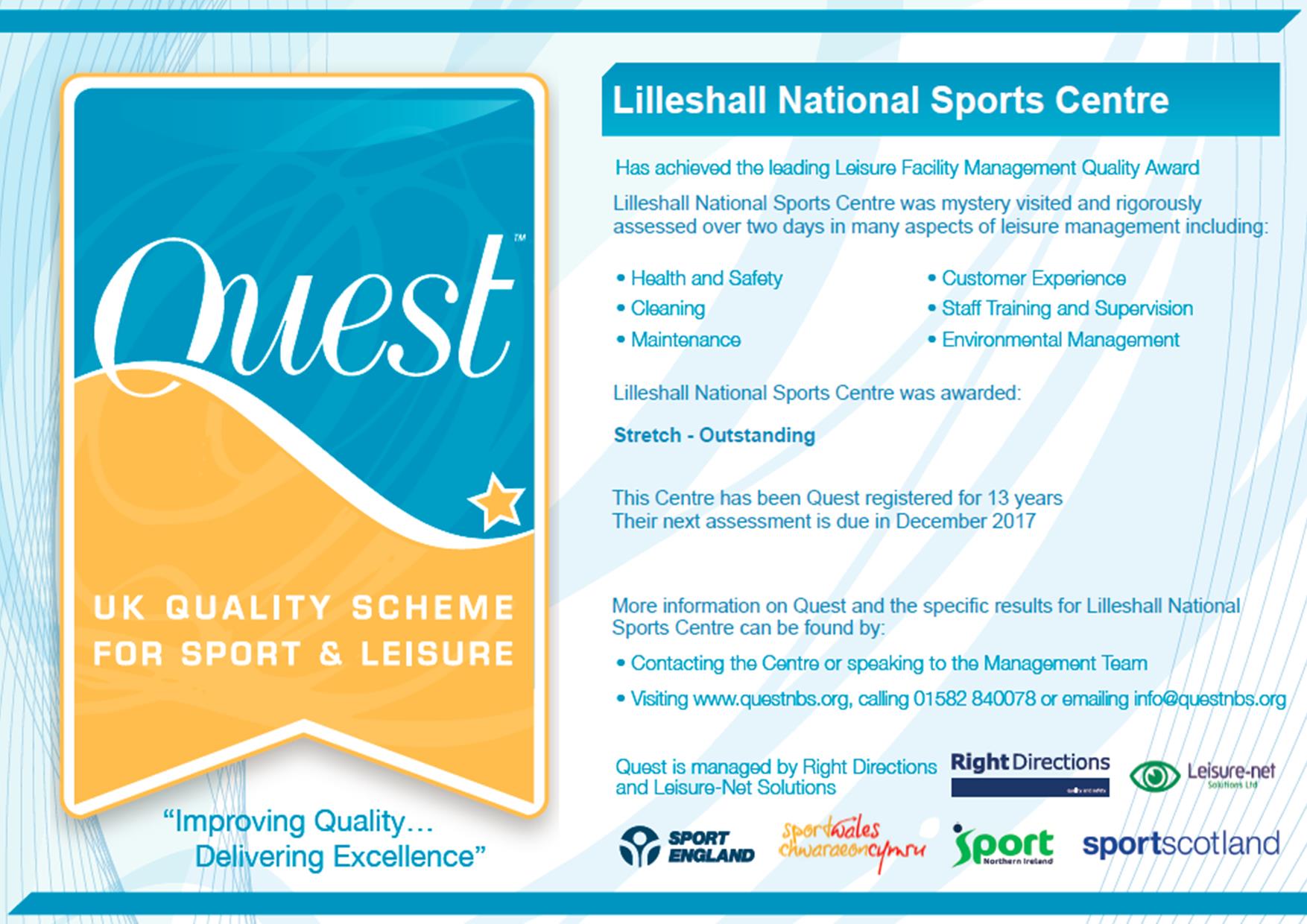 Lilleshall National Sports Centre are celebrating having been rated 'outstanding' after completing the toughest assessment offered by Quest, Sport England's leading national quality scheme.
Lilleshall National Sports Centre is one of the  first national centres in the country to achieve an 'outstanding' rating, placing them in the top 1% of best managed leisure facilities in the UK. Quest is the best-known improvement program within the leisure industry, it's rigorous assessments challenge even the very best centres. 
Having previously been rated 'excellent' by Quest in 2015, Lilleshall was able to qualify for a 'Stretch' assessment. To achieve this top award, the centre went through a rigorous two-days, which involved a review of general practices on site, such as Health & Safety; interviews with employees, customers, partners and National Governing Bodies of sports (NGBs); plus a mystery visit.
To find out more about the flexible range of conference facilities available, call the Staffordshire Conference Bureau on 01782 232076 or email conference@stoke.gov.uk