Yarnfield Park welcomes Shiatsu Society Congress in 2015
20 Jan 2016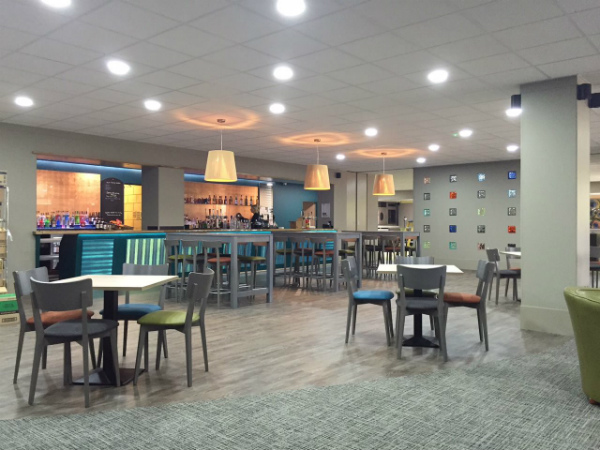 Yarnfield Park Training and Conference Centre have recently had the pleasure of welcoming the Shiatsu Society for their 2015 Congress. Read all about why the venue was chosen and how it worked for their prestigious event.
The Shiatsu Society is the UK's leading professional Shiatsu organisation, and Congress 2015 is a two-day event for qualified Shiatsu Practitioners, which takes place annually and brings together interested individuals, students, practitioners and teachers.
The Need
The event is  hosts a series of workshops across two days. The event runs from Friday to Sunday.
The venue had to be cost effective, flexible and be able to tailor the service to fit their special requirements along with a location that was easily accessible to attract people from all over the UK.
The Solution
A selection of rooms were required to accommodate the various workshops and Shiatsu Swaps, they needed to be spacious, light and airy. The venue's experienced conference and events team were able to select the perfect space for the event.
Alongside the rooms, IT was an important factor as Japanese DVD's were being used during the event and they wanted to ensure there were no issues with compatibility.
The tailored package included overnight accommodation for 60 guests, who were able to enjoy large open spaces and free flowing coffee and tea along with breakfast, lunch and dinner during the event.
The Outcome
"Yarnfield Park was chosen to host The Shiatsu Society (UK) Congress due to its adaptability, range of facilities, cost effective options and ideal central location with convenient access to transport links.
The Shiatsu Society (UK) were impressed with how quickly the team responded to their requests throughout the event, nothing was too much trouble and the team used their initiative. Food choice, service and WiFi were excellent.
As a conference destination, Yarnfield Park was able to grant everything The Shiatsu Society (UK) Congress needed during their event.
Samantha Hayward of the Shiatsu Society (UK) commented: "I book a lot of venues and this is one of the best we have ever used in terms of everything. They did their best to provide everything we needed and nothing was too much trouble. Can certainly recommend and we will certainly be back. Also very reasonably priced. More than met our expectations."
To find out more about Yarnfield Park Training and Conference Centre, call the Staffordshire Conference Bureau on 01782 232076 or email conference@stoke.gov.uk