The world's first Rollercoaster fully dedicated to virtual reality
13 Jan 2016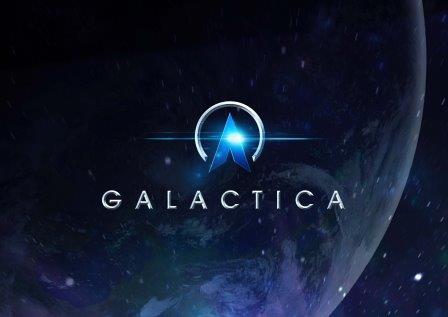 This April, Alton Towers Resort will take the rollercoaster experience to the next level with the launch of Galactica, the world's first rollercoaster with fully-integrated virtual reality. The brand new experience uniquely combines the physical exertion and adrenaline rush of Alton Towers Resort's iconic flying rollercoaster, with the breathtaking emotive experience of travelling through space.
Using cutting edge technology, the new concept will offer each delegate a personal virtual reality experience, launching riders in a different world, complete with virtual space suits, stunning visuals and an exciting space adventure. The visuals have been perfectly synchronised to the thrilling twists, turns and loops of the rollercoaster to recreate the sensation of hurtling through space.
The sensational attraction will be available for exclusive corporate hire, either on its own or as part of the new 'Ride before you Dine' package which will include exclusive hire of the new attraction, before dining at the new Rollercoaster Restaurant which launches in May 2016.
Each delegate will wear a specialist VR headset. Through this, an on-board artificial intelligence guides them from the launch pad up into space, flying and looping beyond the stars, banking through wormholes and speeding across undiscovered galaxies, revealing the wonders of the cosmos in stunning clarity.
Ellie Jones, Business Development Manager, Alton Towers Resort said, "This Spring is going to be an incredibly exciting time for us at Alton Towers Resort as we increase our unique offering at the Resort for corporate events. Not only are we launching the UK's first ever Rollercoaster Restaurant, but we will introduce a whole new ride concept, allowing guests to enter a new world of Virtual Reality with the arrival of Galactica. Alton Towers Resort is once again at the forefront of innovation and we're looking forward to offering this groundbreaking attraction to our corporate bookers!"
GALACTICA IN NUMBERS
Total G-force: 3.5 G's
Track length: 840 metres
Height of drop: 20 metres
Ride duration: 189 seconds
Maximum speed: 75km per hour
Capacity per car: 28 passengers
Capacity per hour: 1500 passengers
Galactica will be available for exclusive corporate ride hire or as part of the new 'Ride before you Dine' package in conjunction with dinner at the new Rollercoaster Restaurant'. Price available on request. For more information visit www.altontowers.com or call 01538 704030 to book.