UK Corporate Games secure final venue to conclude games
27 Feb 2015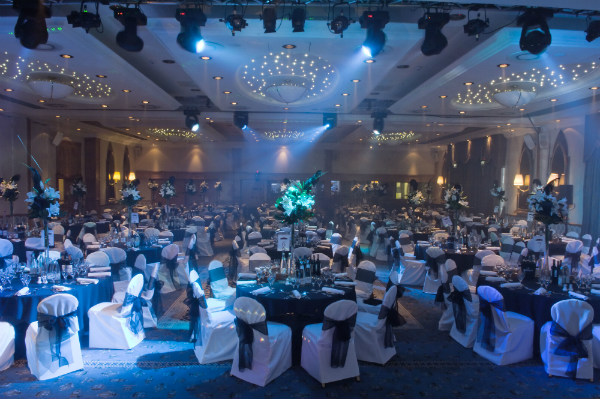 The Corporate Games World Headquarters is delighted to confirm that the final venue for the staging of the UK Corporate Games Stoke-on-Trent and Staffordshire 2015 has been secured.
After months of deliberation on the perfect place to stage the Games Closing Ceremony, the Games organisers have now confirmed that Alton Towers Resort will the spectacular destination for the last component of the Games.
Games Director, Ben Sedgemore said; "we have been overwhelmed by the quality of facilities that are available in the region from the vast indoor space at Fenton Manor Sports Complex to the impressive sporting surfaces at Keele University, from the state-of-the-art complex at Newcastle-under-Lyme College to the beauty of Trentham Gardens - the area seems to have the lot. This made us event more determined to see the Games Closing Awards presented in real style and we are delighted to have secured one of the genuine jewels of the region at Alton Towers."
Ellie Jones, Business Development Manager at Alton Towers said, "The Alton Towers Resort is delighted to be supporting the UK Corporate Games as Platinum Champion this summer. As sponsors and hosts of the Games' Team Leader in March and Awards Ceremony in September, Alton Towers is proud to be involved in an event that supports bringing business people together in a fun, interactive and engaging way.
Much of what the Games stands for in terms of promoting team building, enhancing staff morale and employee engagement is largely reflected in the corporate events offering that the Alton Towers Resort provides. Where else can you exclusively hire rollercoasters for teambuilding events and wine and dine in the depths of an aquarium? By bringing the Games to Staffordshire in 2015, it will be a great way for participants to experience the diverse range of venues, open spaces and attractions that Staffordshire has to offer."
Large numbers of major organisations will be flocking to attend the Games which will be staged at venues across the region from 25th - 28th June 2015. Local teams including Vodafone, Alton Towers and Bet 365 will be getting active and challenging representatives of major household names from across the country - from the likes of EY, Lloyds Banking Group and Intel. Doug White, Global Partnerships Director for the Games said, "we have been thrilled by the appetite of our great supporting companies to be involved this year and we this this as a resounding endorsement of the continued impact that the Corporate Games is having for businesses around the UK. The location has proven to be as popular as we had hoped and visitors have already commented on the great array of facilities and their close proximity to each other which really helps."
For more information about the UK Corporate Games visit www.corporate-games.com