A delicious Christmas recipe from Keele University Conferences & Events
02 Dec 2015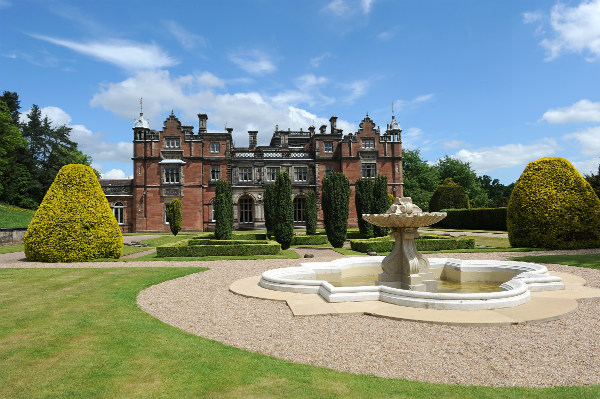 As Christmas is rapidly approaching we thought we would share this lovely delicious Goose Breast with Beer & Beetroot Sauce recipe from chef Peter Walters.
Goose Breast with Beer & Beetroot Sauce
For 4 persons
4 x 150g Goose Breast or 2 x 300g
750 ml Chicken Stock
1 Shallot
500ml Beer
125g Cooked Beetroot
25g Tomato Paste
1 Sprig, Rosemary
50ml Oil
30g Butter
Cassis
Score the skin of the goose breasts and season with salt and ground white pepper, rub in a little honey if you like but only a very small amount.
Pan- fry the seasoned goose breast in oil and melted butter, cooking the skin side down first then turning them over before transferring to the oven to cook gently for 15-20 minutes at 160°C.
Peel and finely chop the shallot and cook gently in butter without colouring before mixing in the tomato paste. Allow to brown gently but not burn. Mix in a little flour and cook out for a few minutes. Pour in the chicken stock, beer, (try to use a decent ale not lager like Titanic Captain Smith's Ale) and boil up. Simmer for 20 minutes and add the rosemary. Cook for a further 10 minutes before straining into a clean pan. Taste, then season with salt and pepper. If too bitter for you then add a little honey.
Julienne the beetroot and add to the sauce.
Remove the cooked goose-breast from the oven, pour off any excess fat. Then take out the breasts, placing them on a carving board to rest for 15 minutes.
Deglaze the pan with cassis and add the sauce.
Arrange vegetables and potatoes on plates before carving the breasts and placing on.
Spoon the sauce oven the carved goose.
Serve with Brussels sprout gratin, simply cooked sprouts combined with cream and smoked bacon topped with breadcrumbs and parmesan. Roasted parsnips and Baby Baked Potatoes in Herb Butter also go well with this dish.