National Memorial Arboretum sets date for £15.7m transformation
14 Apr 2015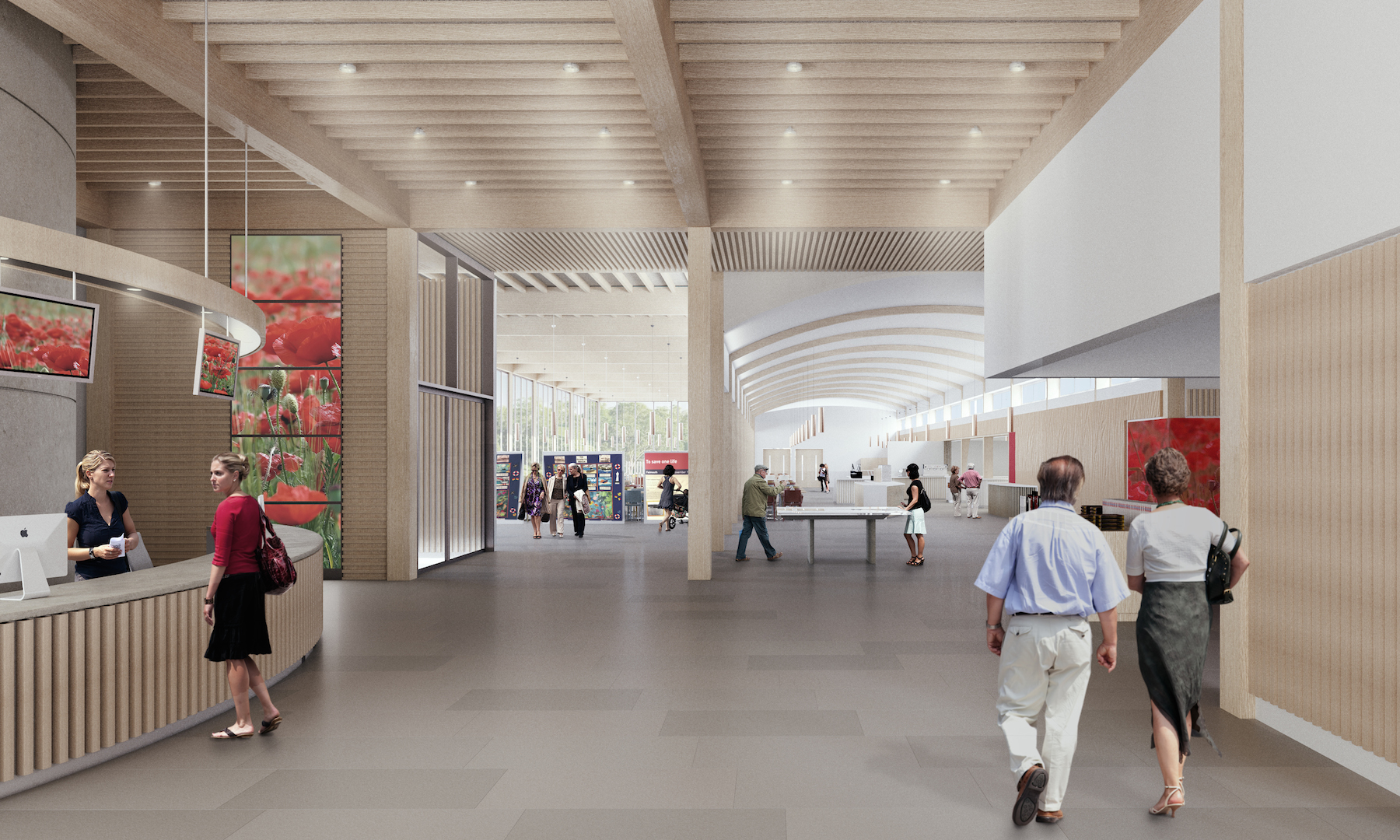 The National Memorial Arboretum, part of The Royal British Legion family of charities, has reached a major milestone in its £15.7m fundraising appeal.
Over the past five years, the Arboretum has been pursuing the goal of building new facilities for visitors at its centre for Remembrance in Staffordshire. The fundraising milestone reached today will enable construction work to begin this summer.
The fundraising campaign, launched by HRH The Duke of Cambridge, has passed £10m, meaning that work on the new facilities which will cater for up to 500,000 visitors per year, will start in the summer. The milestone has been reached through the generosity of many individuals and organisations in the past few years, including lead funders Staffordshire County Council and the Heritage Lottery Fund.
The building work, which is expected to be completed by the end of 2016, will include a new Remembrance Centre with dedicated education facilities that will enable the Arboretum to expand its engagement from 10,000 schoolchildren a year to 25,000.
Improvements will also be made to the reception area, restaurant, café and shop. The Arboretum will be open as usual throughout the construction work and fundraising will continue in earnest to raise the remaining £5.3m needed to complete the project.
Sarah Montgomery, Managing Director of the Arboretum, said: We are thrilled to have reached this critical milestone in our bid to fund much-needed new facilities. I'm extremely grateful to our Appeal Council, chaired by Major General Patrick Cordingley, and the Arboretum team, for all their hard work to secure funds raised so far and to all our supporters.
For more information on the unique conference facilities at the NMA, call the Staffordshire Conference Bureau on 01782 232076.