62 days until the UK Corporate Games comes to Stoke-on-Trent and Staffordshire
23 Apr 2015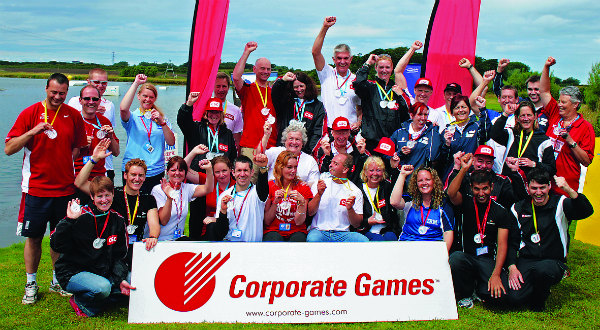 This year's UK Corporate Games will be held in Stoke-on-Trent and Staffordshire from 25th - 28th June 2015. The Games is Europe's largest multi-sport festival for business and thousands of entrants including teams from Vodafone and Asda have entered and most recently, Stoke-on-Trent based Bet365.
Competitors will battle it out across 22 sports, including cricket, football, netball, volleyball and dragon boat racing. Great venues will be used across the region and there are also a host of celebrations for everyone to enjoy with parties, parades and fun for all in the ultimate mix of sport, business and tourism.
Gordon Banks is a Patron for the Games: "The 2015 Corporate Games will attract thousands of amateur sportsmen and women from the UK's biggest companies to Stoke-on-Trent, Newcastle-under-Lyme and Staffordshire in June. This is a fantastic opportunity to showcase not only the region's economic opportunities but also our fantastic sporting facilities.
We can be truly proud of venues like Newcastle-under-Lyme College, Keele University, Staffordshire University, Fenton Manor Sports Complex and Trentham Gardens. We need to everyone to get behind the Games and make the most of this once in a lifetime opportunity."
Companies both large and small have until 3rd June 2015 to register. Visit www.corporate-games.com or call 01733 380888 for more details.