Lichfield Garrick is diversifying its business to support the local community
08 Jun 2020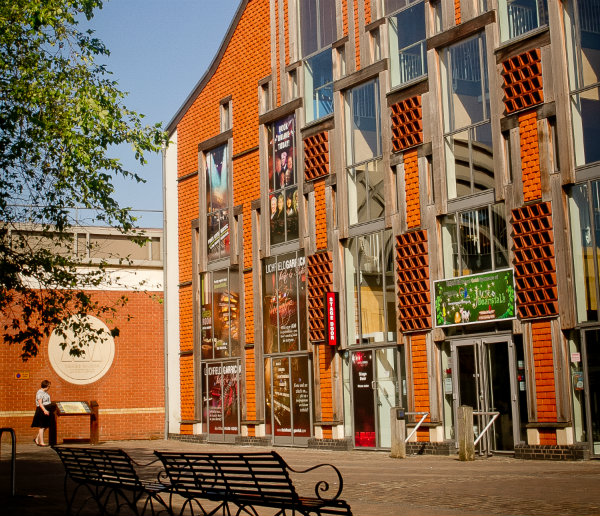 In these uncertain times, the Lichfield Garrick is diversifying its business to support the local community
With amenities on every floor, teams can work and meet without breaching social distancing guidelines.  The main auditorium is ideal for meetings, seminars or conferences of up to 100, while the Studio offers a self-contained floor space for schools, colleges or universities to continue with exams.  The multi-level layout of the building provides additional breakout areas and opportunities to make full use of the building, limiting non-essential contact with group members.  WIFI and technical support is available and, upon advance request, self-service access to basic refreshments.
The Lichfield Garrick is a modern, purpose-built theatre at the heart of the Staffordshire city of Lichfield.  In normal circumstances, their main auditorium welcomes up to 562 people, while their self-contained Studio seats 157.  These spaces have now been reconfigured to accommodate social distancing.  Across three levels, with open bar and foyer spaces, they offer a unique venue to businesses, educational institutes, and community groups.  In these extraordinary circumstances, our large spaces are ideal for safe, socially distanced workspaces and educational activities.
The team at the Garrick is committed to the safety of its employees and visitors.  With regular deep-cleans and hand sanitiser available, we can safely support you in carrying out essential activities.  To find out more please contact garrick@lichfieldgarrick.com for more information.